In this article, we will explain how Airbnb's automatic check-in works and how to set it up. This is a very useful feature!
Offering visitors the ability to self check-in on Airbnb is a great way to enhance their stay. In fact, self check-in has become very popular in recent years. This is not surprising as an automated and seamless check-in process saves time and offers a flawless experience to guests since their arrival. Let's find out how to implement an Airbnb self-check-in procedure for short-term rental of a venue and how to make the process as easy as possible for both the owner and guests.
How does automatic check-in work on Airbnb?
Simply put, Airbnb's self check-in is a simple feature that allows visitors to access the rented home via a safe, smart lock or keypad. Your visitors will only need a code to access the house. This removes the requirement for the owner to be physically present.
What are the best ways to enable self check-in?
The first step to activate the automatic check-in procedure is put a safe or a smart lock on the wall near the door or on the handle. Also, you can use the key exchange services to provide a stress-free key transfer procedure. Let's take a closer look at these increasingly popular alternatives to figure out which is the best fit for your rental home on Airbnb.
1. The serratura intelligent di Airbnb
A smart lock works on a a security code that can be generated, activated and deleted remotely using a smart device (usually, a smartphone). The guest will be able to enter the rental property using this code. August Smart Lock Pro and Yale Assure Lock SL are two of the best smart locks to choose from for these purposes.
A smart lock is the most comfortable and secure type of lock available. They are controlled by your smartphone and you can quickly change the unlock code remotely after each visitor has checked out to ensure complete privacy for your future guests.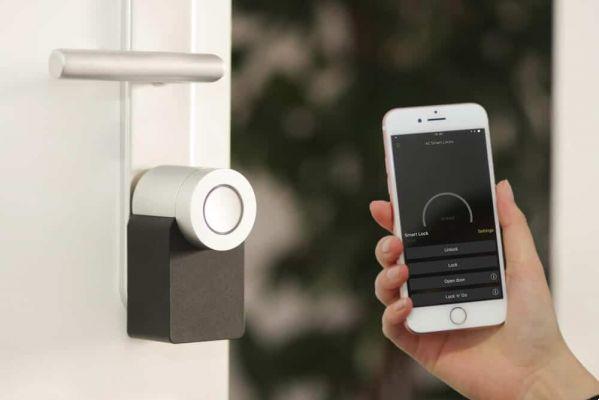 2. Key exchange services
The use of services of key exchange such as KeyNest or Keycafe is another way to automate the self check-in process. Additionally, Airbnb hosts can monitor key collection and use in real time. Both organizations have hundreds of sites across North America and Europe where hosts can drop off keys for guests to collect at a later time. KeyNest provides thousands of lockers open 24 hours a day to European Airbnb hosts, often every few blocks in most metropolitan areas.
EveryDoor is another key exchange service that hosts can use. Each door offers a keyless and remote controlled automatic check-in service. A visitor can gain entry to your home via a phone call or by entering a unique PIN code. This allows them to access your home and get the keys, which they can then use normally.
3. Safe deposit box for Airbnb
A safety deposit box is a compact storage device that has been developed to securely store the keys to your rental property. It is very safe and the visitors they will just need a code to open it. There are many safe deposit box systems available, each with a unique lock design. There are many types of safes available, including push-button safes, dial safes, wheeled safes, and electronic and intelligent safes.
If you are looking for a safe in the higher price range, consider the Igloohome Smart Keybox. If you are looking for a more convenient option, you can choose the portable safe Master Lock 5424D or the safety deposit box Kingsley Guard-a-Key Black.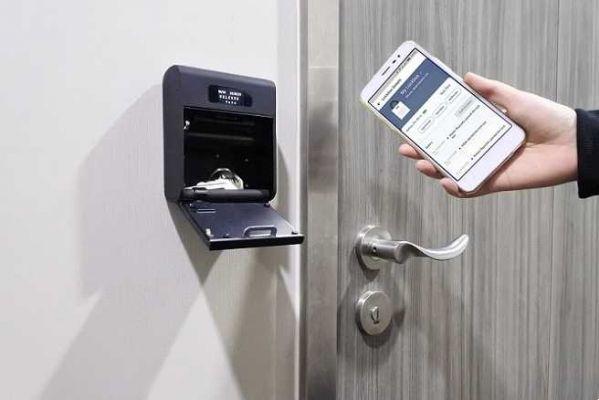 How to explain Airbnb self check-in instructions to guests?
Include self-check-in instructions in your Airbnb listing
Visitors should be aware of the automatic check-in procedure prior to their arrival. The good news is that Airbnb allows you to insert automatic check-in directly in the advertisement. If this option is enabled, renters will receive an automated message three days prior to their arrival with check-in information. To add automatic check-in to your listing, just follow these simple steps:
Select your listing from the Your Listings section of the Airbnb.com website.
Select Edit next to Guest Resources.
Under Directions, click Add Self Check-in.
Select the method by which visitors will be able to reach your ad.
Add instructions by following the instructions.
Create an Airbnb message that includes complete check-in instructions
Send to guests a personalized note with check-in instructions it's a smart idea. This message is useful as it offers the ability to communicate quickly with visitors to show that you are prepared for their arrival.
This type of communication is also an excellent method of inviting visitors to notify the owner of any problems before their arrival. This allows you to correct any issues that may have slipped your mind or to accommodate specific requests, increasing your chances of getting a five-star rating. If you are the owner, please make sure the following information is included in the message accompanying the self check-in instructions:
The address of your facility.
A photograph of the facade of your house and a photograph of your entrance.
If a physical key is placed in a safe, provide information on how visitors can locate the safe and the code to unlock it.
Access codes for open doors (and gates if necessary).
Creating a template for a self check-in message
Create a message template to avoid delivering the same instructions again. You can email it to any person who makes a reservation with you.
Here a small example:
How are you [guest name]?
I can't wait for you to visit us at [property name] tomorrow and I'm sure you are too! Please note that check-in starts at [check-in time]. The property will be ready shortly after. The following information will help you with check-in:
[property name]
Address: [full address of the facility]
Password for the safe: [password for the safe]
The safe is located near [x] in [position]. Just enter the password to unlock the top and get the house keys.
[Password Wi-Fi]
If you haven't already, review my house rules. If you have any questions about your booking, please see my welcome book. It includes vital information about your planned stay, as well as suggestions for the most beautiful places to visit and activities to do.
After unpacking and settling in, please let us know using the Airbnb app if there is anything we can do to improve your stay. We're just a text away.
Thank you!
[Your first name]
Smart lock vs safe deposit boxes vs Airbnb key exchange services
Whatever approach is used, it is crucial remember to change the codes between stays. Not only does this increase security, but the insurance company may require it.
Safety deposit boxes
The safes are very robust and simple to use. Although they are hardy, it is possible for visitors accidentally damage the safe if you are not used to using it. For example, if they repeatedly enter the wrong code, the safety deposit box it could jam.
Also, if the visitor fails to close it properly, the safe will open and the content will remain exposed to everyone. A padlock-style safe attached to a railing through a metal ring is equally insecure as it is quite simple to tear it off. On the positive side, they are much less expensive than smart locks. A more premium safe will cost between 100 and 150 euros.
Smart locks
Smart locks are simple to use and very safe. It allows you to keep track of who enters and exits your property. Numerous smart locks even allow you to monitor the status of a door via your phone. Furthermore, unlike normal locks, they provide high resistance against burglary. That said, someone can try to hack them even though it's very difficult.
Among the negatives, the smart locks they are expensive. A competent smart lock can cost well over 200 euros. Additionally, batteries and connectivity to a phone and Wi-Fi network are required.
Key exchange service
È simple to use, cheap and safe, but hosts and visitors should note that the site may not be available 24 hours a day. Also, several hosts complain the lack of exchange points in their neighborhood.
Conclusions
Both visitors and hosts use several alternatives for Airbnb self check-in. It is easy to use, handy and saves time. If you are afraid that it may seem too cold and aloof, be aware that you may send a personalized greeting or even leave a handwritten welcome letter and a gift to help your visitors feel at home. By making your directions clear and self-explanatory, you can rest assured that your visitors will not penalize you throughout the check-in process. If you have a lot of rooms for rent, a vacation rental channel manager can also be used to streamline business operations and keep everything under control. That's all from the web and social section, keep following us!
(in offerta su amazon.com)Da non perdere! SGIN 15.6" PC Portatile Windows 11 Home, 8GB RAM 256GB SSD ROM Notebook (TF 512 GB), Celeron N4020C, Up to 2.8Ghz, 1920 × 1080 FHD IPS, 2 x USB 3.0, Bluetooth 4.2, WiFi Dual Band (nero) 927,47 EUR −72% 259,98 EUR