Waiting for our full review, we bring you in this guide the complete list of Cyberpunk 2077 trophies, the new title by CD Projekt Red that has just arrived on the shelves
Despite the rather poor performances that are being found on PlayStation 4 and Xbox One, Cyberpunk 2077 is registering sales and numbers to scream in the very first days post-launch, which took place today, 10 December. One of the titles that have promised to mark this generation now at sunset, with a spectacular cyberpunk world, a lot of fast-paced action and RPG elements that, let's face it, always suit us. We will fully and comprehensively tell you about the latest CD Projekt Red effort in a review we are working on, so we stop here. Waiting for our opinion, however, you can enjoy a long list of guides that we are preparing for you, to make you immerse yourself in the Night City of Cyberpunk 2077.
Before starting
Let's start this list of Cyberpunk 2077 themed guides with the most classic complete trophy list. As always, we would like to remind you that the list will contain spoilers, albeit slight, so if you don't want to know absolutely anything about CD Projekt Red's latest work, we advise you not to continue reading. The list consists of 45 trophies, of which 26 bronze, 17 silver, one gold and the inevitable platinum trophy. We refer to the PlayStation 4 nomenclature for simple convenience, but you can also find the title on Xbox One and PC. And of course, you can play it backwards compatible on PlayStation 5 and Xbox Series X too, although the next-gen version of the title has yet to receive an official release date. Let's begin!
The first part of the bronze trophies - Cyberpunk 2077: here is the complete trophy list!
Below is the first part of the Cyberpunk 2077 bronze trophies:
The crazy: Become a mercenary;
Gli Amanti: Steal the Relic;
The Hermit: Find Alt Cunningham;
The wheel of fortune: Interroga Anders Hellman;
The Pope: Talk to Hanako Arasaka;
Protect and Serve: Complete River Ward Sequence;
To bad decisions !: Complete the Kerry Eurodyne sequence
Judy contro Night City: Complete Judy Alvarez Sequence;
On the road: Complete the Panam Palmer sequence;
Bushido e relax: Watch Bushido X with Rogue;
I am the law: Complete all cyberpsychopath sightings;
Total body conversion: Install at least one implant in each system and part of the body;
Martial weapons: Kill or KO 3 enemies quickly at close range with a revolver or pistol.
The second part of the bronze trophies - Cyberpunk 2077: here is the complete trophy list!
Here below, however, the second part of the bronze trophies:
Hitch on Christmas tree: Complete a protocol violation with a minimum of 3 daemons loaded;
Full score: Reach the maximum level in each skill;
Gunman: Hit an enemy grenade in mid-air with a revolver;
Two heads, one bullet: Kill or KO 2 enemies with the same sniper rifle shot;
Abrupt landing: With Berserk cyberware active, kill or KO 2 enemies with a Superhero Landing;
Methodist Stanislavsky: Use a dialogue option relative to the past of V 10 times;
Legendary craftsmanship: Craft 3 legendary items;
Daemon in the shell: Kill or KO 3 enemies with a quick hack "Detonate grenade";
Ready to die: Kill or KO 50 enemies while time is slowed;
There must be gods mice: Perform Quick Hacking Distract enemies 30 times without drawing attention to yourself;
V for Vendetta: By recovering with Extra Heart, kill or KO the enemy that killed you in 5 seconds;
Mirror reflection: Kill or KO an enemy who threw a grenade at you;
Frequent flyer: find all data terminals for fast travel.
The silver trophies - Cyberpunk 2077: here is the complete trophy list!
Let's continue with the Cyberpunk 2077 silver trophies:
The devil: Help Takemura avenge Saburo Arasaka's death;
The star: Leave Night City with the Aldecaldos;
The sun: Become an Afterlife Legend;
Temperance: Leave your body to Johnny Silverhand;
Breathtaking- Collect all items that once belonged to Johnny Silverhand
Elementary- Complete all Watson NCPD scanner contracts and tasks;
Greetings from Pacifica- Complete all Pacifica NCPD scanner contracts and activities;
The wasteland- Complete all Badlands NCPD scanner contracts and activities;
Little Tokyo- Complete all Westbrook NCPD scanner contracts and activities;
Dangerous roads- Complete all Heywood NCPD scanner contracts and activities;
The jungle: Complete all contracts and activities in Santo Domingo NCPD scanner;
City lights- Complete all of the City's NCPD contracts and scanner activities;
Mechanical athlete: Buy all available vehicles;
A real soldier: Kill or Knock Out 300 enemies using ranged weapons;
A true warrior: Kill or Knock Out 100 enemies using melee weapons;
The mad wanderer- Find all tarot graffiti for the Fool on the Hill assignment;
Afterlife legend: Reach the maximum reputation level.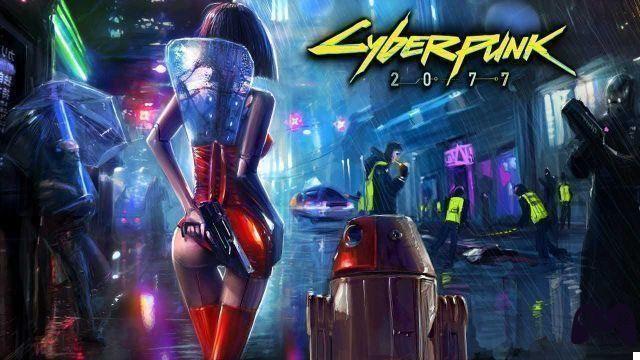 The gold trophy and the platinum trophy - Cyberpunk 2077: here is the complete trophy list!
Below is the only Cyberpunk 2077 gold trophy:
The world: Complete the main storyline.
And finally, below, the title of the timeless platinum trophy:
Never fade away: Unlock all trophies.
Have fun!
The complete list of Cyberpunk 2077 trophies ends here. Have you purchased the CD Projekt Red title or are you still waiting for our review, perhaps? What do you think about it? Write it to us below in the comments, we will continue to keep you updated with all the news and guides on videogame and tech!